DNAe
Point-of-need DNA sequencing technology which can save lives through faster, more accurate diagnosis.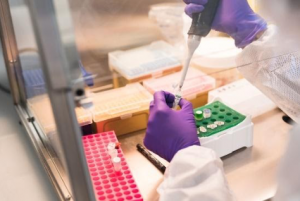 DNAe is a pioneering molecular diagnostics company developing sequencing-based solutions which enable rapid, point-of-need, real-time diagnostics. The innovative application of DNAe's semiconductor technology in the LiDia-SEQTM diagnostic platform allows us to combine speed and simplicity with powerful analytical capabilities and accurate sequencing results. And in every scenario, it is a complete end-to-end diagnostic solution, delivering fast, actionable results. 
DNAe is developing a range of tests for infectious disease and oncology, the  initial focus is on a diagnostic test for bloodstream infections for use in the management and prevention of sepsis, where rapid results can make the difference between life and death. By accurately and rapidly identifying what infection a patient has, the test will provide the clinician with the actionable information needed to help select the appropriate antibiotics to treat the infection. 
Founded in 2003, and headquartered in White City, London, UK, DNAe  expanded operations further in 2015 to the San Diego area, California. 
&nbsp