Hub Dot
A unique way of making new connections. No labels, no judgement.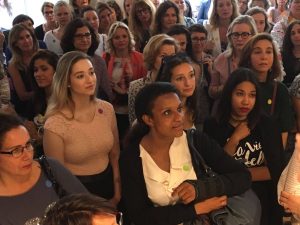 Fulham resident Simona Barbieri and her team at Hub Dot are revolutionising the way we make connections. A proprietary formula of five coloured Dots combined with a unique form of storytelling removes labels and job titles, creating the opportunity to make meaningful connections with ideas, people and places.
What started off as an idea in Simona's kitchen in 2012 has grown on a global scale with more than 16,000 stories being told in cities from London to Dubai, Washington DC to Antigua, Milan to Riga, Luxembourg to Barcelona.
When applied in a business setting, the Hub Dot formula provides leaders with an approach that connects those who are important to them with what is important to them, building deeper, more purposeful relationships.
&nbsp