iPLATO Healthcare
Using technology to connect patients and transform health care.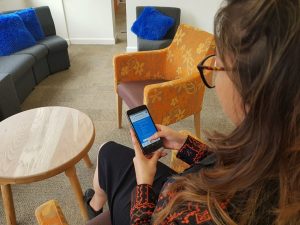 By bringing digital innovations to the NHS, Hammersmith-based iPLATO has emerged as Britain's leader in Health Tech.
Working in partnership with clinicians, iPLATO helps healthcare commissioners improve the country's health through early diagnosis, health campaigns, and supporting patients living with long term conditions. In addition, iPLATO helps reducing the pressure on A&E.
Organisations from Public Health England, the Department of Health, and Imperial College HealthCare have all worked with iPLATO.
Across the iPLATO network, healthcare professionals run campaigns such as, stopping smoking, weight loss, childhood immunisation and pandemic awareness as well as mobile disease management services for people with diabetes, hypertension, epilepsy, and HIV.
In 2016, iPLATO launched its myGP® app which now has half a million users. myGP allow patients to book, cancel and amend their NHS appointments – a great saving when missed appointments cost the NHS £1bn. in 2017. Additional features allow people to monitor their weight and blood pressures and allows patients to add medication reminders to improve their meds adherence.
And there's more to come – iPLATO has developed 'preGP™', and add-on service for the myGP app using AI to determine if an alternative primary care service, such as pharmacies, can be recommend to the patient instead of a GP appointment. In a first monthly trial, 28% of patients did not need to see a GP. Extrapolating across the UK this could lead the NHS to save around £153 million a year!
&nbsp