My Entrepreneurial Journey – Greg Jackson: Founder and CEO, Octopus Energy
&nbsp
Admission fee:Free
&nbsp
Date
November 21, 2019
&nbsp
Time
6pm-8:30pm
&nbsp
Location
Central Working White City
80 Wood Lane
London W12 0BZ
&nbsp
Description
You've seen the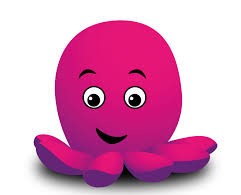 , now meet the man behind the only energy company recommended by Which? – Octopus Energy founder and CEO Greg Jackson.
In this fireside chat, we will explore how Greg got where he is today and the journey he took to get there, plus the challenges and lessons he's learnt along the way.  It will also be your chance to ask Greg those questions you've always wanted to ask.
Greg began his working life as a video games programmer.  As well as Octopus, Greg is a non-executive director of Zopa, the world's first peer-to-peer lender, and Consultant Connect.  He is also an investor in several technology startups.
Spaces are limited for this very special event so make sure you don't miss out.
&nbsp
sign up