Clinical Trials – the unsung heroes
Clinical trials are the unsung heroes of the healthcare world, silently driving innovation, improving treatments, and saving lives. The earliest clinical trials, dating back to the 18th century, primarily focused on testing the safety and efficacy of variolation, a precursor to modern vaccines, in protecting against smallpox.
The COVID-19 pandemic brought home the importance of clinical trials and of diversity within trials. The UK's success in recruiting over a million participants into COVID-19 research, meant UK-led research delivered the world's first effective treatments, approving a vaccine and identifying dexamethasone as a treatment.
That is why our Jawdrop Life Sciences event on 31 October focuses on this critical issue and it is also why 2 of our 3 presenters for our Data Science event on 1 November come from healthtech companies in H&F that support clinical trials.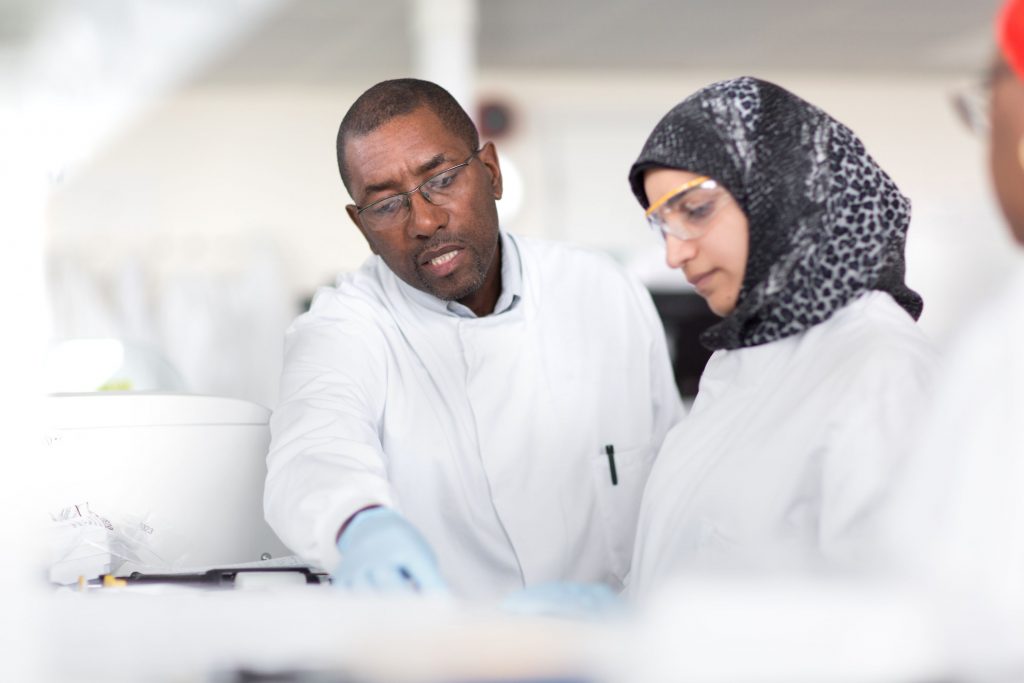 The only way is up?:
The number of industry clinical trials initiated in the UK per year fell by 41% between 2017 and 2021. The UK also dropped down the rankings for late-stage clinical research, from 2nd to 6th in Phase II trials and 4th to 10th in Phase III trials between 2017 and 2021. Phase III trials are those with medicines closest to market so the corresponding 48% dip cost lives. Declining industry clinical trial activity has also meant a loss of industry revenue for the NHS – during the pandemic this is estimated to have generated an NHS deficit of up to £447 million.  
A number of factors have contributed to the decline in trials, including pressures on the NHS and of course the pandemics itself which kept potential trial participants away from GP practices and hospitals. 
Alarmed by this, relevant bodies including the Government commissioned reviews to consider what needed to be done.  The most prominent one by Lord O'Shaughnessey set out 27 recommendations, including priority actions and longer-term ambitions for UK commercial clinical trials.
The Medicines and Healthcare products Regulatory Agency (MHRA) has also been under pressure to overhaul the regulation of clinical trials. Earlier this month, the agency announced that initial applications for the lowest-risk Phase 3 and 4 trials will be processed within 14 days instead of the statutory 30 days, as long as the trial's sponsor can demonstrate that it meets the MHRA's criteria, including by confirming there are no known safety issues with the medicine being investigated. About 20% of UK initial clinical trial applications are expected to be eligible for the scheme.
With so much going on in this space, we are delighted to welcome Dr. June Raine DBE, CEO of the MHRA as the keynote speaker for Jawdrop on 31 October. The panel chair is Professor Graham Cooke, Vice Dean (Research) for Imperial's Faculty of Medicine and interim co-chair of the MHRA, with the panel itself drawn from industry and NHS leaders.  

The HPV Vaccine: A clinical trial success
Cervical cancer has long been a menace to women's well-being, ranking second in cancer-related deaths among women globally.  The leading cause of cervical cancer is the human papillomavirus (HPV), a common sexually transmitted infection and it is this realisation that prompted the development of these vaccines. The clinical trials for these vaccines represented a pivotal moment in the fight against this disease.
Clinical Trials: These trials were a multi-phase endeavor, demonstrating the vaccine's safety and effectiveness and its results were nothing short of remarkable. Gardasil was studied in clinical trials with more than 29,000 females and males and found to be exceptionally effective in preventing HPV infection and, by extension, cervical cancer. Furthermore, these vaccines were shown to provide long-lasting protection and efficacy for over a decade.
Impact: The approval and subsequent widespread use of the HPV vaccine have had a profound impact on public health. In countries with high vaccine coverage, rates of cervical cancer have substantially decreased, resulting in fewer lives claimed by this deadly disease.
Moreover, high vaccine coverage has established herd immunity, protecting those who may not have been directly vaccinated. This has created an additional layer of defense against HPV and its related cancers.
More than 280 million doses of the HPV vaccine have been given worldwide, including 120 million doses in the US and over 10 million in the UK. A Lancet study published in 2021 found that cervical cancer rates were 87% lower in young women who had been eligible for HPV vaccination when they were aged 12 to 13 years, compared to similar young women born a few years earlier who had not been offered vaccination. Overall, the study estimated that the HPV programme had prevented about 450 cancers and 17,200 pre-cancers up to mid-2019. But the story doesn't stop there: UK HPV vaccine coverage decreased by 7% in year 8 girls and 8.7% in year 8 boys in 2021 to 2022 when compared to the previous academic year so there is some catching up to be done. 
Nevertheless, the story of the HPV vaccine is testament to the impact that clinical trials can have on public health. Through careful research and rigorous testing, this vaccine has not only reduced the incidence of cervical cancer but has also illuminated the path towards preventing other HPV-related cancers and diseases, underscoring the potential for a brighter, healthier future for millions around the world.