Digital Creative Network west in-person (1/2)
After months of restrictions and instructions, Upstream and our partners West London Business and Creative Enterprise Zone West finally managed to host our first in-person Digital Creative Network. 
More than 100 people showed up to Huckletree White City to hear about and discuss ideas in the digital creative space.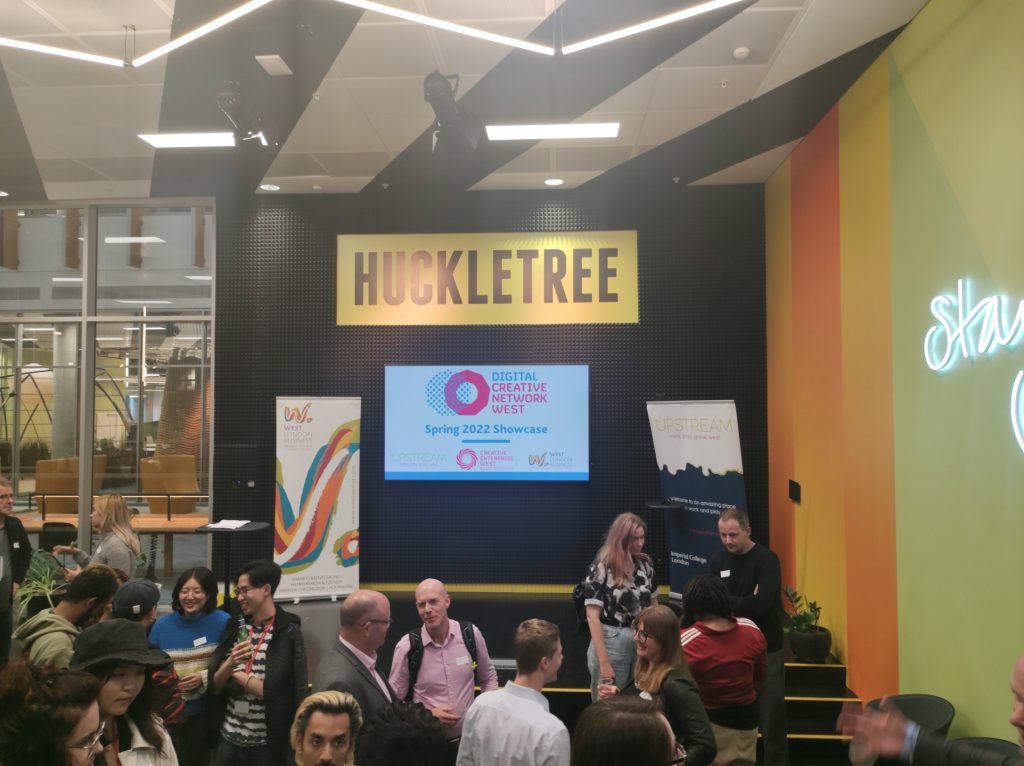 Dr. Matt Lewis from the Royal College of Art spoke about the college and how it uses digital innovation.
Matt  said: "When it comes to digital innovation, it is all about Information experiences and finding ways to work with harmony.
"In my department, we are working on digital innovative techniques that focus on technology and pollution, flow charts, infographics and the relationships between fashion and new materials. 
"It is about technology and our relationship with the natural world."
Other guest speakers included Mei Leng Yew, Assistant Producer for The Economist, Joanna Alpe, Chief Commercial Officer for Bild Studios, Chris Lynham, Head of Media & Client Operations for  Westfields UK and EU and Patrick Thursby, Project Manager of Machine Shop. 
When discussing her journey surrounding her role at The Economist, Mei Leng said: "We have a film department and we recently won a BAFTA. 
"There are charities out there that can help you get into film and TV – I wanted to work in film and television but couldn't afford to study for an MA back in 2012.
"I had to work my way up which is very difficult – you need a support system and lots of resilience.
"I found another charity who encouraged me to think outside the box – instead of applying for jobs I should make my own films and try to sell them."
"This resulted in me getting picked up with Channel Four news where I worked on the digital desk for Facebook. "
[Part 2 arrives on Monday 6 June – keep your eyes peeled]