Doom & Zoom (2 minute read)
It took Upstream nearly a month from lockdown to hosting our first virtual Deep Tech Network showcase talk at the end of April. Featuring Enass Abo-Hamed (H2GO Power), Helene Guillaume (Wild.AI), Andreas Kafizas (Imperial College London) and coming live from Sweden Jenny Gardner (Saab Technologies) – it was a great success. Though, to be frank, we were mostly hiding behind the very competent skirt of our Imperial White City incubator colleague Richelle McNae who turned out to be a fearless tech whizz. 
Fast Forward to May and we boldly struck out with our Recalibrate series, featuring Georgie Nightingall (on building effective connections online), Sarah Archer (on online pitching) and later in June, Ben Maynard with his webinar on storytelling for science and tech businesses.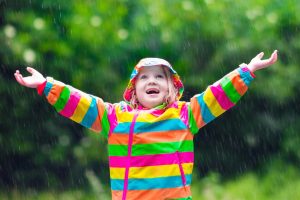 TOP INSIGHTS
Make sure your family are aware that you aren't just 'lurking on a webinar':

One small child was about to commence a very noisy music lesson, which would have included him playing the piano and singing (both badly) – just as a parent was due to speak at an event.

Mute yourself whilst sorting the tech:

Despite our repeated advice to test the tech, some attendees just don't do it.  And, to compound matters, one swore colourfully whilst the workshop was in full flow.  Thankfully the speaker was a tough-as-nails comedian and the show went on. 

Teams is great

….. for internal events:  At the insistence of IT departments (around the world), we tested it for the first Deep Tech Network, wasting at least half a day before concluding that no, it is not much good if you have external speakers.   

Be careful what you sign up for: A handful of attendees would disappear once they realised that it was an INTERACTIVE WORKSHOP, not a webinar where you can lurk (see 1).
Networking plus ça change:

Awkward silences, dominating personalities, wallflowers are part of the virtual networking landscape.  Fortunately, as in real life, people are mostly awesome, demonstrate great interest in others and are full of probing questions and helpful ideas. 

Errrr…like where's White City?:

We've learnt that virtual means virtually anywhere.  From Finland to India, we've had a global attendance on our sessions, which means we have had contextualise Upstream's mission to transform the borough into a leading destination etc etc into words that mean something to an international audience. 
In conclusion, it's a 7/10.  Not doom and gloom but like everyone else, we long for cold beers and face-to-face conversations.  Here's also hoping our stash of prosecco doesn't go missing in the impending office moves or it'll be tap water all around when we get back.  For more virtual Upstream events, see here.