How to make the most of remote working (7 min read)
11th March 2020
Remote working for a day? Sure! Two weeks? Umm.. NOPE
Novel coronavirus COVID-19 has made remote-working a hot topic. With population distancing (1) seeming inevitable, organisations are testing whether a remote workforce is feasible. If you are feeling overwhelmed by your news feed and struggling to know how to keep business as usual, you are not alone!
For some of you remote working might be the norm, and for many it is saving on office rental costs and resulting in a more productive workforce with flexibility and increased employee satisfaction. So despite its sudden arrival as the answer to crisis, maybe it's something that should be here to stay.
Whether you are a seasoned remote worker or never had a remote set-up, this guide is here to help you. Target your COVID-19 research, get remote ready, and implement our top tips for remote working. 
Coronavirus (COVID-19) support 
Bombardment of COVID-19 information can be confusing. Ensure that you are familiar with best handwashing practices and advice for travel and events. We recommend regular consultation of resources available from Public Health England (PHE) and the World Health Organisation (WHO). 
Here are a few resources to help:
Are you remote-ready?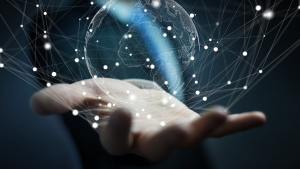 Reliable internet connection at home (check), comfortable work environment (check), security measures to protect your data (…)
We get it, sometimes it's hard to know where to start.
Check out these considerations so you don't get caught out:
Make sure your connections are secure. Look for secured networks requiring passwords, tether to a secure device or set up a VPN for remote workers to use (e.g.

Avast SecureLine VPN

).

Ensure your team understands the importance of data and cybersecurity (

KNOX security

for Samsung devices allows work folder security and can be remotely wiped)

Use strong passwords! And a password manager to save brain cells from remembering them all

Explore 2 factor or multi-factor authentication so if a password is compromised a second layer of security exists.

Ensure devices have active antivirus software and up-to-date firewalls.

Ensure all software on devices is up-to-date, this way security patches are the most robust.
Top tips for remote working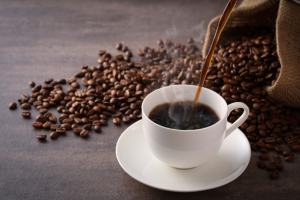 Working from home might seem like a metaphor for sitting in your pyjamas with endless snacks but it can be some of the most productive hours of your week. If you are doing it for a long time or indefinitely though, that productivity might waver. 
Our brand and communications agency @weareeyecatcher is a 'virtual' agency. Founder & CEO @sharlenellopez shares some of the essentials behind the success of her award-winning healthtech agency. Have any others you swear by? Let us know!
Ways of working
Take meetings online

(could use

Zoom

or

Skype

). Zoom works on mobile & desktop, is free for 1:1 or up to 40mins meetings with multiple participants, has a dial in option and virtual background (think about your background!) 

Collaborate online

. Use cloud software and shared documents, e.g.

google docs

, spreadsheets

Online project management tools

facilitating virtual team project work, e.g.

basecamp

,

asana

,

trello

.

Virtual e-coffees

. It's not just formal meetings that you can take online, keep up your relationships (both professional and personal) with e-coffees e.g. FaceTime, WhatsApp, Zoom, Slack, Facebook, Instagram. 
Structure and set-up
Designated work zone

. Set up a space in your home where you work, and only work, to support boundaries around work and personal time. It might be a corner in the kitchen, a fold-down wall-mounted table in the hall or clearing out a space in your dining room.

Plan & book out your working hours.

This ensures you have protected time to get stuck in to work and manage your time effectively.

Take a break.

It's easy to forget, but just as you would in an office, grab a coffee and banter over Slack with colleagues

Enjoy extra hours from not commuting for personal development:

The average London commute is 40 minutes. So plan how you are going to use that extra 80 minutes. It's important to be aware of the potential health effects of being in isolation so spending some of that time connecting with friends & family with a phone call or message is important.

Optimum is 6 hour working day:

Presenteeism is a poor working culture with many Nordic countries looking to a 6-hour working day to increase productivity levels and allow workers enough energy to enjoy their private lives. Why not trial it? Be clear on what the day's objectives are and with these efficiency tips plus less distractions from the office environment, you might just surprise yourself at your increased efficiency and effectiveness!
We also scoured the net for any additional tips
Dress for the day:

genius can be a struggle when you are in your pyjamas. Plus that last minute video call will be a lot more stressful if you are not dressed for the day! 

Virtual drop-in:

use a video conferencing platform for an hour so that people can jump on and chat if needed.

Don't forget your remote workers!

If you have a blend of remote and office working ensure that you do not treat team members working remotely like they are on annual leave. They are

working

and they are

present

, so give them a call for critical conversations and schedule in time to catch up as a team. This will help you to work efficiently and ensure priorities are balanced between those in the office and remote.
Want this post as an infographic for your team? Click here.
Looking for some more tech solutions? This Forbes article might help.
References