Shopping Local for the Clueless – Christmas 2020 online special
Let's be upfront: this is going to be the most frivolous post we have done at Upstream.  I mean our remit is science, tech and creative.  This is retail….
But shopping in 2020 is a serious business when a) the retail sector is in a complete rut b) you want to support small independent local shops but can't always find them online c) some of you may be wary of venturing into shops when they open next week.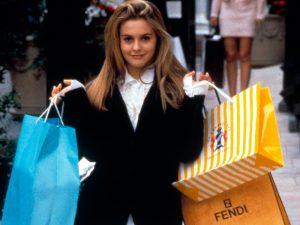 Fear not, we have put our combined 90 years of shopping experience (aided by Google Maps) and present to you a curated presents list. PS: click the shop name to get to the site
Lavolio:  Italian chestnuts, saffron oranges and the reddest sugared cherry are just some of the delicious and  beautifully-boxed confectionary available from this Fulham-based shop. 
Doughnaughty: Donuts. made in Hammersmith.  Flavours include Rose Jam and Advocate Crème Pâtissière. Do I need to say anything more. 
Merci Maman: Delicate jewellery that can be personalised, from the award-winning Fulham business whose clients include the Duchess of Cambridge. 
Stuarts London:  The achingly cool Shepherd's Bush-based menswear shop carries everything from Fred Perry and Adidas to Norse Projects and C17.
Nomad Books: An independent book shop with character on Fulham Road. Especially good recommendations for the younger ones.
Made in W6: Tartan, quilt and other material made into pencil cases and bags. Good for stocking fillers or as a main gift.
Initially London: As featured in Tatler and more, get your initials on just about everything (yoga mat anyone?).  Good one for teenagers. 
Happy Box:  Literally you pick a box full of items to make your recipient happy – everything from candles, toiletries to biscuits. We especially like their suggestions for men.
Candle Makers Supplies:  This Shepherd's Bush based shop caters for those who make their own candles as well as the lazier folk.  Get that Christmas tree candle before it disappears.
The White Company:  The iconic British brand headquartered in White City is the place to get stunning PJs, linen and stocking fillers. 
Tea & Tequila:  Sustainable fashion with a Mexican soul.  Love that cactus leather bag.
Bears Ice-cream:  Baby it may be cold outside but the thought of some cracking ice-cream from Bears will warm your heart up immediately.  And Mr Bear's Mulled Wine Syrup is indeed Christmas in a cup.