Steph's story at Upstream – could you be our next Stakeholder Engagement Manager?
Upstream is recruiting a new Stakeholder Engagement Manager as the awesome Stephanie Powell is off to pastures new at Imperial which means she remains (hooray!) in the White City Innovation District ecosystem. It's fair to say that Steph has found her time at Upstream very beneficial and she shares her story. For those of you interested in the role, you can apply HERE and yes, you can approach either of us for an informal conversation about the role (hello@move-upstream.org.uk)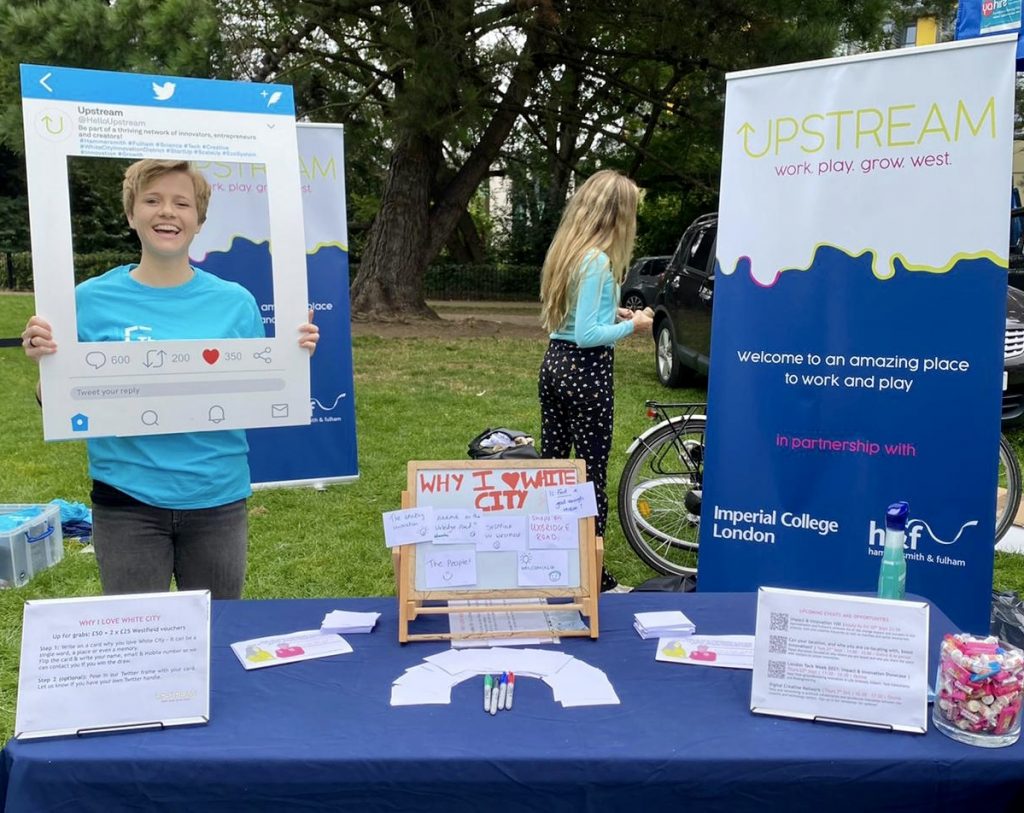 Why did you join Upstream?
After completing my Masters in Biomedical Sciences I applied my scientific knowledge to editorial roles at Pharmaceutical Press. As I thrive in environments where I am making an impact, alongside the day job I was instrumental in designing a sustainable CSR strategy for the organisation. At this point I realised that I wanted to move into a career that makes a social impact full time but I knew that I needed to move into a more dynamic role to develop my stakeholder engagement, project management and leadership skills first. 
Enter Upstream! Which not only offered the opportunity to develop but allowed me to work with an exciting range of organisations involved in world-changing innovation.
What have you gained from your role at Upstream?
More than I expected! The Stakeholder Engagement Manager role has acted as a significant springboard for my career. It is a unique environment where you can lead on projects from the start, embedding yourself in your role and steering the direction of the organisation.
Some specific areas that I have developed:
The confidence to try new approaches and initiatives. Sometimes they work and sometimes they don't, but they will make the organisation more successful long-term. As long as you have a strategy and a reason to do it – go for it.
Stakeholder engagement/ building a network. Although daunting at first, I am now able to engage with people at every level of organisations ranging in size from a single entrepreneur to multinational. I can see solutions that might support them and have an in-depth understanding of the high growth businesses throughout the borough.
Communication skills. This role exposes you to all sorts of communication methods – enabling you to develop quickly. From newsletters, live socials during events and cold email approaches through to hosting small meetings or presenting at C-suite roundtables attended by dozens of senior leaders. 
Project management. I have led on complex projects involving input from multiple stakeholders as well as coordinating invitation-only events. As a result, I am not daunted by a new project… but you will see an excel tracker materialise almost immediately to plan it!
All of this has been really helped by Prema's confidence in my abilities from the outset and guidance whenever I was unsure. When you are a part of a small team this feedback is key and I have had room to grow. (No – she didn't pay me to say that!) 
What skills/ qualities would help in the role?
Problem solving. Fundamentally Upstream is there to support organisations through a network – it's helpful if you can see those useful connections.
Thinking on your feet. Upstream is a small team which means that you have to pivot , you need to be able to take a situation and think strategically about where you should spend the time or how to move forwards. 
Throwing yourself in. If you have an idea, suggest it to the team and run with it. It may lead to something successful. Plus don't shy away during events, if pizza boxes need clearing up get it done.
Resilience. Sometimes things will go exceptionally well, other times projects may be blocked or stall. It's important to learn from these experiences and see the bigger picture. Good work is never wasted and it often encourages the evolution of the next project or improves how the team approaches a challenge.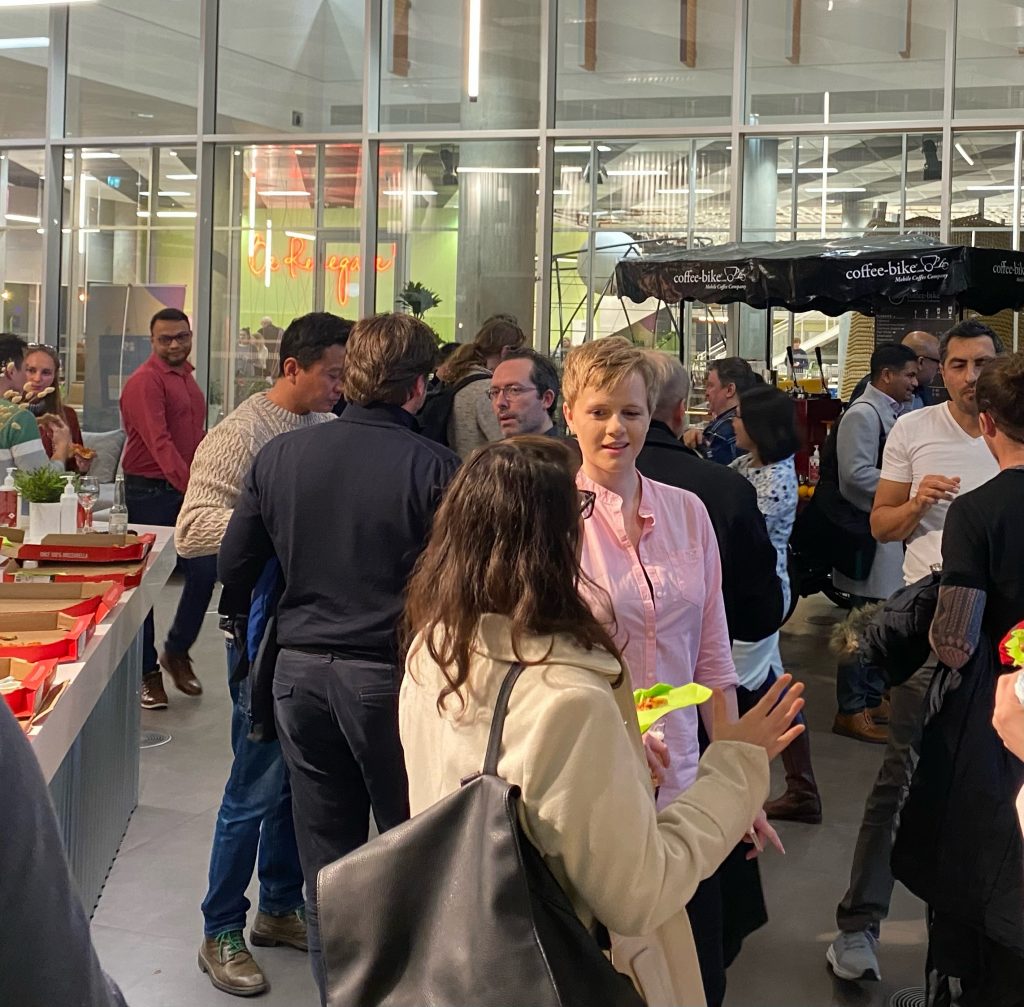 Best part of the role vs worst part of the role
Best part: I particularly enjoyed the freedom of implementing new ideas. Sometimes in a larger organisation processes are set with little flex. That isn't the case at Upstream and it is empowering to see the changes and ideas being successful.
Worst part: Sometimes Upstream's resource is needed at the last minute, particularly because as an organisation we have very strong relationships with local businesses and can contact them at speed. At times this has meant dropping everything and shifting work at the last minute. This can be frustrating, but I have learnt that being organised definitely helps. Plus as a team we are all in it together so rally to get across the line.
Take homes
I am really proud of what I have achieved during my time at Upstream and I am heading into a Community Collaboration Lead role at Imperial College London. 
If you are a confident communicator who can take on board feedback, listen effectively to colleagues and the network, and embed yourself into a team to steer the organisation – this role is for you. 
It is a unique set up so if you would like to chat about the position, feel free to get in touch.
Read the full JD and apply HERE!