Central Working White City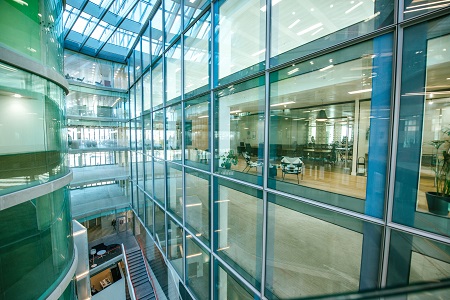 80 Wood Lane is based on the fourth floor of Imperial's I-HUB building, right smack in its White City Campus, so you are surrounded by some of the brightest budding researchers and world-renown academics.
Here's what they say about themselves:
Our workspace solutions offer an effective and efficient low-operating-cost alternative to traditional leased offices. Minimal upfront capital expenditure and inclusive, low monthly fees provide cost certainty and continuous savings.
Whether you're a freelancer who needs a desk on an ad hoc basis, or an SME looking for more spacious surroundings, our Hammersmith co-working spaces will help you grow your professional network.
Drop in to a thoughtfully-designed co-working environment, book a dedicated meeting room or customise an office space for a longer stay. When work is done, step out to explore local parks, or get clients together for food off Wood Lane.
Everything we offer is on flexible terms – from one day to many years. We make it easy for you to move location or add a workspace so you can respond quickly and effortlessly as your business needs change.
&nbsp